ELECTRONICS BRAND PROTECTION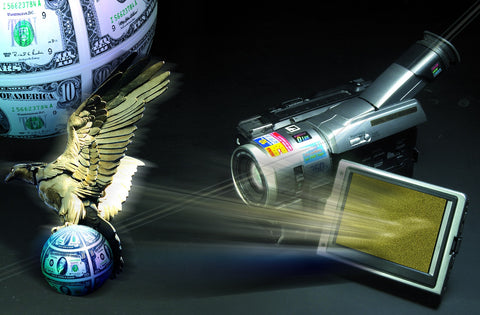 An alarming issue of counterfeit electronics has rapidly become a major concern for brand owners and one of the hottest topics in the electronics industry. The data shows that brand owners lose over $100 billion per year, due to the fake products. An exponential rise has been seen in the supply of counterfeit consumer electronics which becomes a major industry headache.
Criminal activities in electronics industry include producing the counterfeits which come from trashed or recycled products as well as inexpensive products that are spiffed up and made to look like the new, higher-end products on the market. With other difference is that in most sectors, electronics industry, product returns, warranty work and other after-sell services are parts of the core competences of the brand, but fakes eat away the brand equity and hijack revenue streams by the return fraud, warranty fraud and services fraud.
Thus, it is essential that brand owners to
• Update and equip their electronics with more dynamic and covert anti-counterfeiting, anti-fraud and anti-tampering verification methods in each electronic items
• Improve the electronic traceability for better supply chain controlling
• Utilize extremely convenient multipleanti-fake measures for product management
Security Hologram, LLC is experienced in supplying and consulting various brand owners in the qualification of innovative security materials and specification of high security documents such as government projects: banknotes, passports, ID cards, tax stamps, tamper evident labels, security tapes, security bags, hologram labels and others consumable goods anti-counterfeiting solutions.
Why Security Hologram®?
We offer
• COVERT AND FORENSIC TAGGANT INK
Our Invisible taggant materials contain proprietary ceramic tracer makes those virtually impossible to chemically copy to reproduce or extract the embedded security information. These material can be incorporated as minor or trace ingredients in invisible coating, varnish or inks, metal polish, injection molded plastic etc. As covert, uniquely encoded and virtually impossible to duplicate security feature, which can be only detected by our custom made detector.

• SECURE BARCODE SYSTEM – ONLINE / OFFLINE VERIFICATION
Security Hologram® Lock is a unique authentication technology that contains double secured verify system (verified with the 2nd level authentication), a valuable tool in the fight against fake electronics as well as improve product traceability. Quick and frequent verification of digital and printed electronics make counterfeiting impossible or very expensive.

• GEO TRACKING CAPABILITY
Security Hologram® Geo, a patent pending, self-managed platform for item-by-item serialization with the objective to increase product security and strengthen brand recognition. By utilizing geo-tracking, establishing unique identification coding system, brand owners can instant access to real-time data, track and trace any type products, obtain diversion notification and fraud alerts throughout the supply chain.
• ELEGANT SECURITY DESIGN
Multiple complex security graphic design elements, multiple overt and covert security features in security inks, forensic security features for legal enforceable evidence, unique serialization (visible or invisible).

• RELIABLE PARTNER FOR DOCUMENT SECURITY
We provide high-end technology which has outstanding reliability as we by employing technology that has been tested and proven based on global ISO standards.