About Us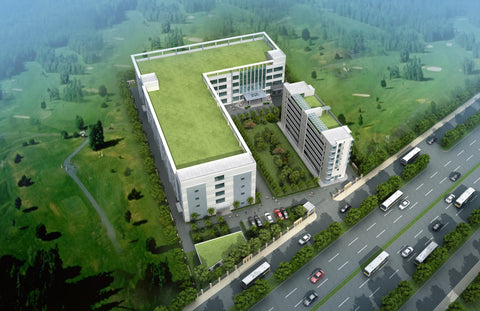 Security Hologram, LLC was founded in USA by Mr. ROBERT J. GINZBURG at year 1997. We expert in Brand, Cashes and Document Protection, Secure Track & Trace, Security Packaging, and Customization. Security Hologram, LLC is a proficient state-of-the-art innovator and supplier of anti-counterfeiting technology and system integration. 
We are the manufacturers, you are buying direct, no middle man! We will not be beaten on price, buying from us is buying direct, we own the Security Hologram™ brand (https://securityhologram.com). Contact one of our friendly sales team now at sales@securityhologram.com. 
We offer tailor-made combinations or individual products or services.
Extensive range of Standard Products

Fully custom service available

In house research and Developments team
Security Hologram, LLC is Your Reliable Security Provider of Security Hologram Stickers, Security Hologram Pouches, Security Hologram ID Card Overlays, Security Hologram Hot Stamping Foils, Security Hologram Patches, Security Hologram Scratch Foils, Invisible Hologram Security Labels, Destructible Security Stickers, Tamper Evident Security Tapes, Tamper Evident Security Bags and Tamper Evident Security Labels.
Security Hologram, LLC's attention to detail sets them apart as a truly forward thinking company. Reacting to customers demand while at the same time anticipating their future requirements has put Security Hologram, LLC in the proud position that it holds today and strives to be tomorrow.
Security Hologram, LLC is supporting with corporations and governments in following areas:
Anti-counterfeiting products and services to protect brands and documents.

Tamper evident products for brand protection, consumer engagement, loyalty / membership programs, micro payment and supply chain management.

Smart phone brand protection & consumer engagement systems with standard or propriotory barcodes.

Business and technology consulting in the areas of anti-counterfeiting, anti-fraud and document security.
Security Hologram, LLC is offering the below solutions and products to our customers around the world :
- Tamper Evident Solutions
- Anti-Counterfeiting Solutions
- Security Indicating Solutions
- Cards & Certificates Security Protection
- Thermal Conductive Management Solutions 
- Traffic Safety Solutions ( Reflective Films and Its Products)
- RFID Security Stickers & Smart Cards
- Luminous Films and its Stickers & Signs
If we don't have a solution for you we'll create one!
Mission
Create and supply innovative solutions for brand & document protection.
Vision
A more secure, better protected world. A more integrated, better synergetic business.
Core Values
We are innovative. We bring the latest technologies and execute our custom-made solution together with you to enhance your existing brand protection and system integration strategy.

We are trustworthy. We only work with legitimate organizations and people who are the rightful owners of products.

We are customer-focused. We study with your organization and partner stakeholders to design the most optimal integrated solution to be interoperable with existing equipment and systems.

We are professional. We perform at the highest standards at all times.
Customers & Partners
Here is a selection of organizations Security Hologram, LLC have been supplying our products and services to, or working in close partnerships:
Government Departments
Central banks

Government printers

Ministry of defense

Home security

Immigration department

Police force, etc.,
Brand Owners
Pharmaceutical

Jewelry

Watch

Skincare

Cosmetic

Food & Beverage
Partners
Security printers

Printer of documents and packaging material

Suppliers and integrators of security products

Enterprise software developers and integrators
Certificates
Quality Management System
Security Hologram, LLC is ISO9001:2008 certified and applies the Quality Management System for "Design, sales, distribution and services of security authentication products".
Our quality policy statement: "Quality in a service or product is not what you put into it. It is what the client or customer gets out of it."