Heat Laminate Security Hologram ID Overlays
The Heat Laminate Security Hologram ID Overlays size, security hologram image and security features can be fully customized for you. Please contact our sales team at sales@securityhologram.com to get professional proposals, artworks and quotation.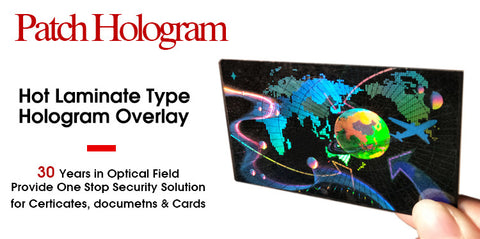 The hologram laminate patch uses PET as a carrier, pre-cut PET film with optical security design.
After the patch film is laminated with the ID card, it's difficult to peel off. The surface of the card has a high scratch resistance function, which prevent card printing information from tampering.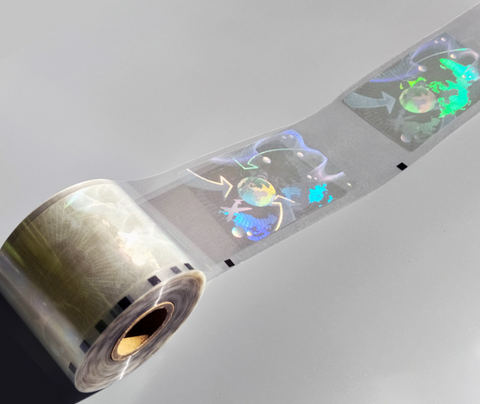 The holographic laminate patch is a kind of patch-style holographic ID overlay that leaves a small non-laminated border around the edge of the card. It can be overlaminate on cards by using a special PVC ID card hologram laminator to protect your cards and card data against falsification.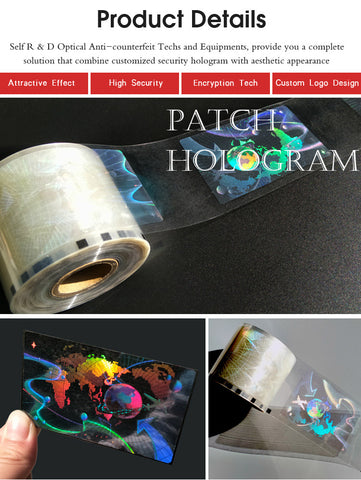 For the diversified needs in the market, our company provides generic and custom versions of hologram laminate patches. Generally speaking, the general pattern optical patch film can only meet the basic anti-counterfeiting function. Because it is not unique, everyone can use it.
In order to strengthen the anti-counterfeiting efforts, most people prefer hologram patch overlay with custom designs, such as national driving licenses, social security cards, passports, etc. Which can be distinguished by the naked eye on the one hand, and are difficult to forge on the other hand.
Product parameter

Item

Hologram lamination overlay

Material

Base film

Color

Size

OEM

Supply form

Anti-counterfeit
Hard to lift
Cards cover & protection

– Staff ID / Access Card
– Traffic & Travel Event ID
– Student ID / Library Card
–Healthcare and Social Welfare Cards

Matched equipment

PVC ID Card Hologram Laminator

| Hologram Patch Film Gallery |
Our company offers roll-form hologram patch films for different projects, they are widely used in ID cards, driving licenses, social security cards, etc. Its application can extend the service life of the card and prevent personal information from being tampered with.
The raw material film used for producing custom laminate patch are from DuPont, which have better transparency and brightness to present better optical hologram effect. At the same times, the transparent laminate patch is covered one the card surface, which make the card more secure, and ensure personal data can be read quickly.
| Features of Hologram Patch Overlay |
| Specification of ID Card Patch Film |
| | | | | |
| --- | --- | --- | --- | --- |
| Size | Thickness | Film direction | Inner Core | Packaging |
| 82.6X51mm | 15-16um |  Vertical horizontal input | 3 Inches core Or customized core | 200pcs/Roll White box packaging |
| Usage Advice of Optical Laminate Patch |
Operational environment
Check Ensure card material, Laminate machine characteristics, and inner core size to select or customized suitable hologram overlay.
Recommended hot stamping temperature 200℃±5℃
Recommended hot stamping speed 8mm-10mm/S
Preservation environment
Ambient temperature 20°C – 30°C,
Humidity 45%-60%
Executive standard
GB/T17554.1-2006 GB/T1766-2008
Based card
PVC/PETG
Common problem
Dirty environment may cause bubble and bumps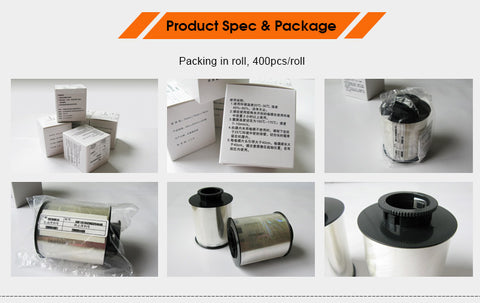 Step 1: Confirm the size.
Step 2: Remit your artwork, ideas, texts, and files for our evaluation. If you don't have image in proper format, we will convert it for you.
Step 3: We will send you artworks for approval to create a Master Hologram for your first 2D/3D Custom Security Holograms order. These holograms may include your logo, text, symbols as well as any other information in dimension layers mastered and registered to your name.